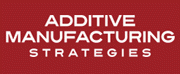 3DR Holdings, LLC 主办
日期: 2018年1月22-23日
地点: The Army and Navy Club, Washington, DC, USA
Registration has now been closed.
银行转帐
请确认您所订购的商品、金额及邮寄数据正确无误后点选「订购」按钮、以完成订购程序我们将会根据您的电子订购单及您提供的邮寄数据、寄送正式的发票/订购单给您。
Cancellation Policy

If you must cancel for any reason you must notify us in writing by December 22, 2017. Please contact us via email to Global Information, Inc. Cancellations after December 22, 2017 are non-refundable. Confirmed and paid attendees who do not attend or who cancel after the deadline are liable for the entire fee.
3DR Holdings, LLC代理商 日商环球讯息有限公司
台北市信义区110信义路5段5号7D-01室 (世贸展览中心7楼)
TEL: +886-2-2729-4219
FAX: +886-2-2729-2018
E-mail: tw-info@gii.co.jp