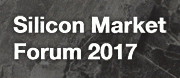 CRU Group 主办
日期: 2017年11月21日
地点: Lisbon, Portugal
Registration has now been closed.
银行转帐
请确认您所订购的商品、金额及邮寄数据正确无误后点选「订购」按钮、以完成订购程序我们将会根据您的电子订购单及您提供的邮寄数据、寄送正式的发票/订购单给您。
Cancellation Policy

All cancellations must be received in writing prior to 21 October 2017 for a full refund less a US$350 administration fee. Registrants who cancel after that date or fail to attend will be charged the full rate. You may, if you wish, send a substitute. In the unlikely event this conference has to be cancelled for reasons beyond control of the organization, neither CRU Ryan?fs Notes nor its employees accepts responsibility for travel and/or accommodation fees incurred due to cancellation. Therefore, it is recommended that you arrange for the appropriate travel insurance coverage.
CRU Group代理商 日商环球讯息有限公司
台北市信义区110信义路5段5号7D-01室 (世贸展览中心7楼)
TEL: +886-2-2729-4219
FAX: +886-2-2729-2018
E-mail: tw-info@gii.co.jp